WIN ONE OF FOUR TICKETS!
01. 09. 2017, Kino Šiška
We're giving away tickets for the B̶e̶n̶j̶a̶m̶i̶n̶ ̶C̶l̶e̶m̶e̶n̶t̶i̶n̶e̶,̶ ̶P̶r̶i̶n̶c̶e̶s̶s̶ ̶N̶o̶k̶i̶a̶, Ghostface Killah and Timber Timbre gigs!
You can find the pretty poster below around Slovenia*. Snap a photo of it, publish it on your Facebook, Instagram or Twitter profile, tag us in it (@kinosiska) and add which gig of the four featured you'd like a ticket for. For each gig, we'll randomly select the recipient of a ticket for it from all submissions received.
PLEASE NOTE:
the posters will be out and about until 18. 9.
the winner for each gig will be selected the Friday before the gig in question and notified via private message
make sure you publish the photo publicly, not privately, so we can see it
because we know you're not all from around here, we accept original alternatives to driving around our lovely country and hunting down the poster. Perhaps you print it out and take a picture of it in your backyard. Perhaps you take a photo of your computer screen displaying the poster. Perhaps you find another way.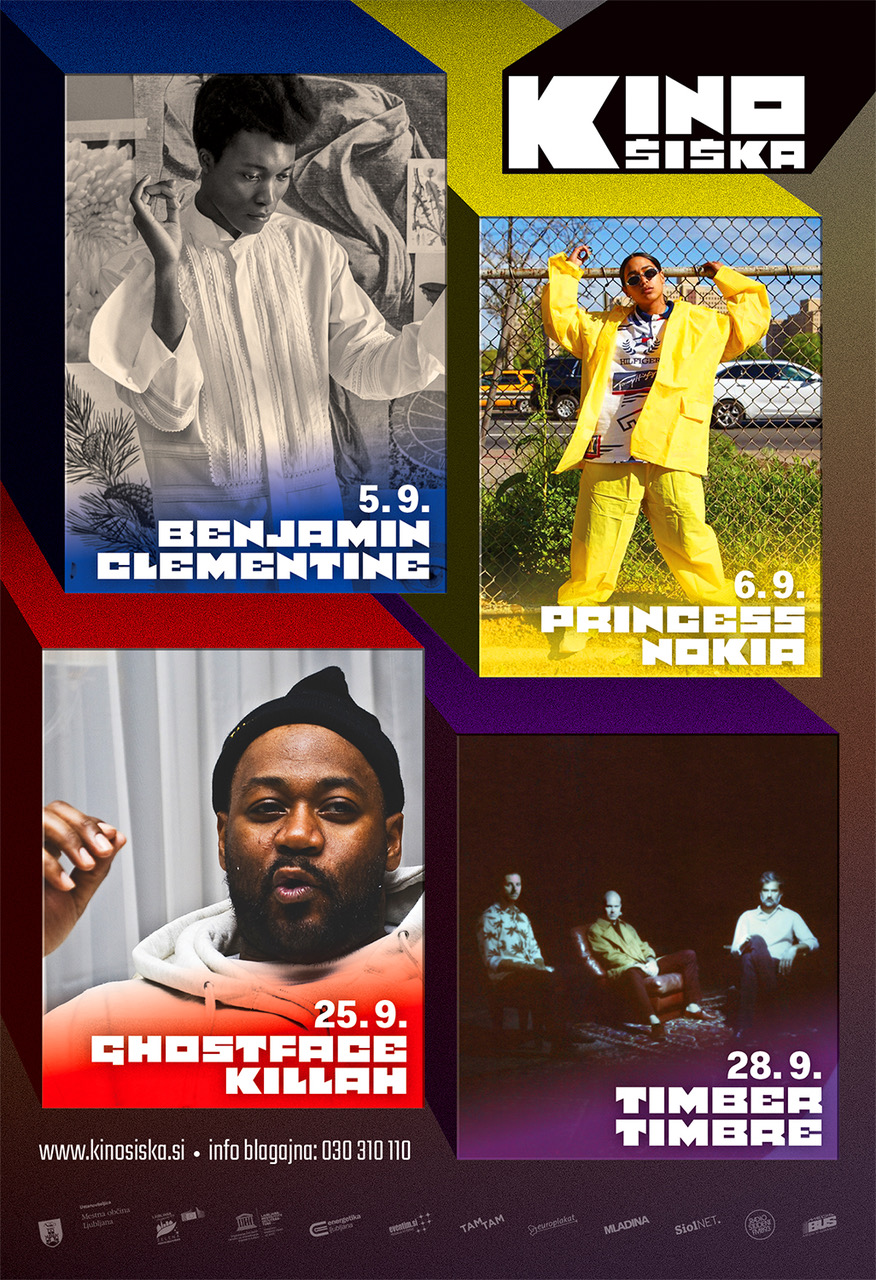 *Hint: There's one opposite Kino Šiška. ?