Rethinking Oppositions in Art, Hacktivism and Business Seminar Curated by Tatiana Bazzichelli Drawing upon Tatiana Bazzichelli's book Networked Disruption: Rethinking Oppositions in Art, Hacktivism and the Business of Social Networking (2013), this seminar proposes both to expose and to dissipate the tension between art, social networking, political activism and business logics through a network of
Rethinking Oppositions in Art, Hacktivism and Business
Seminar Curated by Tatiana Bazzichelli
Drawing upon Tatiana Bazzichelli's book Networked Disruption: Rethinking Oppositions in Art, Hacktivism and the Business of Social Networking (2013), this seminar proposes both to expose and to dissipate the tension between art, social networking, political activism and business logics through a network of multiple, distributed and disruptive practices. In parallel with the group exhibition taking place at Škuc gallery (Ljubljana), the seminar develops the topic of Networked Disruption through five discussion sessions and presentations organised over two days, followed by a collective round table. Participants include Vittore Baroni (IT), Tatiana Bazzichelli (IT/DE), Luther Blissett (IT), Loretta Borrelli (IT), Bani Brusadin (ES), Florian Cramer (DE/NL), Vuk Ćosić (SI), Baruch Gottlieb (CA/DE), Ida Hiršenfelder (SI), Janez Janša (SI), John Law (US) and Annie Machon (UK).
In the last decade, the critical framework of art and hacktivism has shifted from developing strategies of opposition to embarking on the art of disruption. By identifying the emerging contradictions within the current economic and political framework of information technology, this seminar presents a constellation of activist and hacker practices, as well as those of artists, who work on the interferences between networking participation, political criticism and disruptive business innovation. It adopts a historical perspective on the notion of social networking, by connecting together disruptive practices of networked art and hacking in California and Europe. Furthermore, the concept of disruption is applied to the recent debate on geopolitical surveillance after the Edward Snowden's disclosures, investigating critical practices and new strategies of oppositions that are happening within closed systems.
Tatiana Bazzichelli is a curator and researcher, author of the books Networked Disruption (2013), Networking (2008), and co-editor of the book Disrupting Business (2013). She is director of the Disruption Network Lab, an experimental curatorial project on art, hacktivism, and disruption, based in Berlin. She was programme curator at the transmediale festival from 2011 to 2014, initiating the year-round reSource transmedial culture project, and was a Post-Doctoral researcher at the Centre for Digital Cultures, Leuphana University of Lüneburg.
SCHEDULE
Wednesday, March 11
2:00 pm – 2:30 pm
Introduction by Tatiana Bazzichelli: Overview of the topics addressed in the book Networked Disruption and introduction to the seminar and the exhibition.
2:30 pm – 4:00 pm
Social Networking Out of the Box
A presentation/conversation between Vittore Baroni and Florian Cramer
Moderated by Tatiana Bazzichelli
Coffee Break: 30 minutes
4:30 pm – 6:00 pm
When Art Goes Disruptive
A presentation/conversation between Janez Janša and Loretta Borrelli
Moderated by Tatiana Bazzichelli
8:00 pm
Networked Disruption
Opening of the exhibition
Škuc Gallery, Stari trg 21, Ljubljana
Thursday, March 12
2:00 pm – 2:15 pm
Introduction by Tatiana Bazzichelli
2:15 pm – 3:00 pm
Chaos Cacophony and Dark Saturnalia: How an obscure secret society in San Francisco in 1977 changed the way adults play for decades to come
A presentation by John Law
Introduced by Bani Brusadin
3:00 pm – 4:00 pm
Common Participation and Networking Enterprises
A conversation between Baruch Gottlieb and John Law
Moderated by Bani Brusadin
Coffee Break: 30 minutes
4:30 pm – 6:00 pm
Disrupting from Within
A conversation between Annie Machon and Vuk Ćosić
6:00 pm – 7:30 pm
Networked Disruption Round Table
Participants: Annie Machon, John Law, Vittore Baroni, Tatiana Bazzichelli, Loretta Borrelli, Luther Blissett, Baruch Gottlieb, Janez Janša
Moderated by Ida Hiršenfelder
Find more about the programme and the participants at: www.aksioma.org/networked.disruption/pdf/seminar_eng.pdf
Registration:
Please send your full name and e-mail address by March 10th to: sonjagrdina@gmail.com
Credits
Curated by: Tatiana Bazzichelli
Head of production: Janez Janša
Producer: Marcela Okretič
Executive producer: Sonja Grdina
Public relations: Hana Ostan Ožbolt
Documentation: Adriana Aleksić, Jernej Čuček Gerbec
Production: Aksioma – Institute for Contemporary Art, Ljubljana, 2015
Coproduction: CCentre for Urban Culture KIno Šiška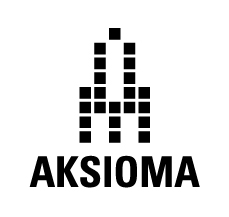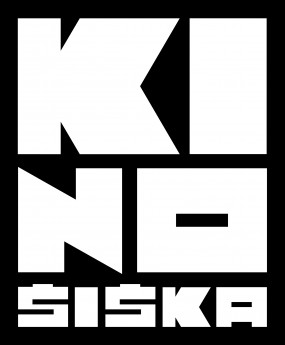 Networked Disruption is realized in the framework of Masters & Servers, a joint project by Aksioma (SI), Drugo more (HR), AND (UK), Link Art Center (IT) and d-i-n-a / The Influencers (ES). www.mastersandservers.org

Supported by: the Creative Europe programme of the European Union, the Ministry of Culture of the Republic of Slovenia, the Municipality of Ljubljana, Istituto Italiano di Cultura in Slovenia.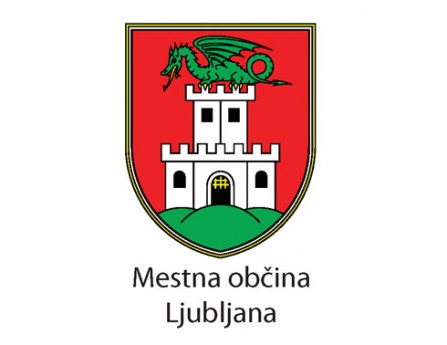 This project has been funded with support from the European Commission. This communication reflects the views only of the author, and the Commission cannot be held responsible for any use which may be made of the information contained therein.
Contact:
Hana Ostan Ožbolt
Aksioma – Institute for Contemporary Art, Ljubljana
Tel. +386-(0)40 698843
aksioma.org@gmail.com
www.aksioma.org