For the third year in a row, Ljubljana will be taken over by a MENTal state of mind in the first days of February. More than 50 bands, singer-songwriters, producers and DJs will come from all over – from Russia to Iceland, from Macedonia to Estonia –, while some are already lying in wait close nearby.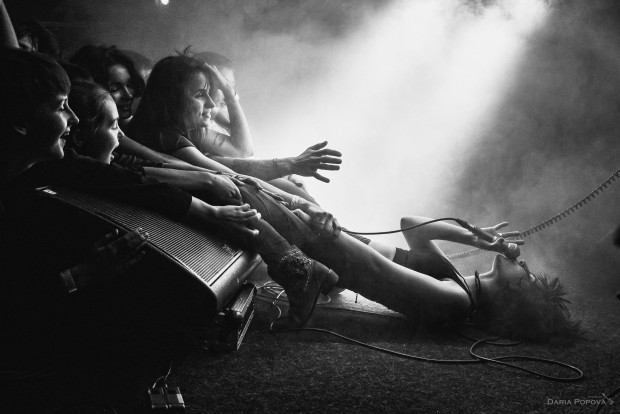 Youthful music creativity, at the moment still bubbling at the edges of global attention, will come to a boil over three winter days and nights, spread over ten venues of Ljubljana's concert scene. Four clubs in Metelkova mesto, two stages in Kino Šiška and the theatrical atmosphere of the Stara mestna elektrarna will be joined by Hostel Celica, Pritličje and the DobraVaga gallery.
MENT's cauldron of creativity will receive the attention it deserves from several hundred international and Slovenian music professionals, concert and festival promoters, label heads, distributers, agents, journalists and other players, who will share their valuable knowledge and experience during the conference programme.
The MENT Ljubljana 2017 conference will explore one of the strongest Eastern European markets – Poland – in depth, investigate the background of festival programming and financing, scrutinize the term "music supervision" and related possibilities for placing music in films, series, advertisements and videogames, question the role of public relations in music, and analyse the near future of the regional music scene. In addition to the previously announced speakers, Seattle's Sub Pop label boss Jonathan Poneman and Sigtryggur Baldursson, the director of the Iceland Music Export office, the conference will host Kevin Cole, the driving force behind Seattle's legendary KEXP radio, Daryl Bamonte, formerly part of the Depeche Mode and The Cure teams, now an experienced player in management and music publishing, and Simon Pursehouse, a piercing expert on music synchronisation. Representing the festival world will be Malcolm Haynes, one of the programming directors of the Glastonbury festival, Jean-Louis Brossard, the founder and artistic director of the Les Rencontres Trans Musicales festival, and Ivan Milivojev, founder and one of the key people on the organisational team of the largest regional festival, EXIT, as well as representatives of the following festivals: Pohoda (Slovakia), OFF (Poland), Rock for People (Czech Republic), and INmusic, Outlook and Dimensions (Croatia).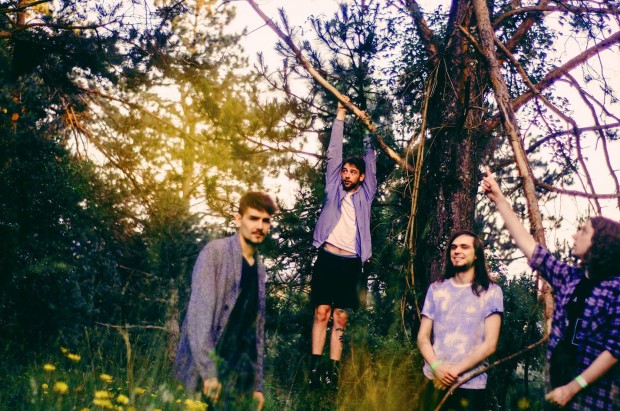 As John Robb put it for British LouderThanWar: "Events like MENT are following their own instinct whilst showcasing a daring local band scene that serves as a template for an alternative universe and a peek into a new future. By not following the music business model and relying on instinct and a fascinating local scene, MENT could well be breaking out another set of bands who could end up being bigger than the usual tried and tested music."
Lineup:
APEY (HU) / AWLNIGHT (BY) / BADEN-BADEN (HR) / BIGOR (SI) / BIRTHH (IT) / COALS (PL) / CRVI (RS) / EINARINDRA (IS) / ERKI PÄRNOJA (EE) / EXEC (DK) / JAKOB KOBAL (SI) / GUSTAVE TIGER (HU) / HAIKU GARDEN (SI) / HIS CLANCYNESS (IT) / HEYMOONSHAKER (GB) / HOLOGRAPHIC HUMAN ELEMENT (BiH) / KOALA VOICE (SI) / КУКЛА (SI) / LYNCH (SI) / LENI KRAVAC (SI) / MATTER (SI) / MIEUX (AT) / MIHA PETERLIČ (SI) / NILS GRÖNDAHL (DK) / OLFAMOŠTVO (SI) / OLIGARKH (RU) / PLEASE THE TREES (CZ) / PERSONS FROM PORLOCK (SI) / RAKETKANON (BE) / SARA RENAR (HR) / SAUROPOD (NO) / SEINE (HR / RS) / SOTEI (PL) / SPASIBO/СПАСИБО (RU) / STERGIN (UK / AT) / STRAIGHT MICKEY AND THE BOYZ (RS) / DJ SUNNY SUN (SI) / ŠIROM (SI) / TEIELTE (PL) / TELEMAMA (MK) / THE HOMESICK (NL) / THE ILLS (SK) / THE JACK WOOD (RU) / THE SWEET RELEASE OF DEATH (NL) / TOMMY CASH (EE) / UFFALO STEEZ (HU) / WHITE MILES (AT) / WHITE WINE (DE) / ŽEN (HR) / GIRO night @ MENT Ljubljana s .ČUNFA, GREGABYTES, BLAŽ, 2XP, ŠULJO / KAMIZDAT night @ MENT Ljubljana z NOVA DEVIATOR, LIFECUTTER, KIKIRIKI, WARREGO VALES, GOTO80 (SE)
DEERHOOF had to cancel their performance due to illness.
Tickets:
Festival tickets (all three days, all venues):
→ Pre-sale (until 31st January) = 35 EUR
→ During the festival (1st – 3rd February) = 39 EUR
PRO tickets (festival and conference):
→ Pre-sale (until 31st January) = 65 EUR
→ During the festival (1st – 3rd February) = 79 EUR
More info: www.ment.si/tickets
M E N T Ljubljana. Produced by: Kino Šiška. Conference co-produced by: Sigic. The festival is supported by the Municipality of Ljubljana and the Ministry of Culture of the Republic of Slovenia.
Supported by Liveurope. The Liveurope platform brings together and supports European concert venues in their commitment to promote up-and-coming European acts, and actively boosts their touring across European stages and their introduction to new audiences.