" Let him kiss me with the kisses of his mouth—" (Song of Songs, 1:2)
language is one
body is one
life is one
one touch
one kiss
one breath
just one
just you
just me
just him
just my love
just my dove
just one left
just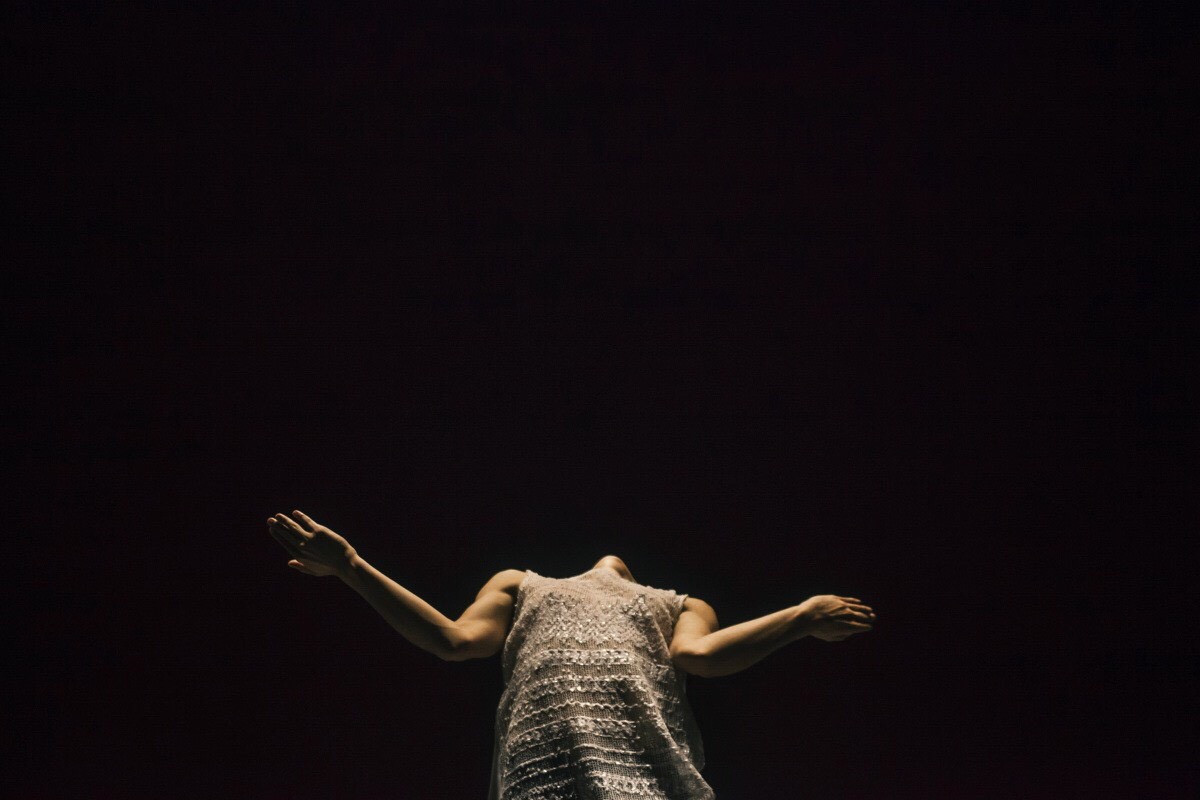 Photo: Urška Boljkovac
SONG is a love song we sing with every utterance we make.
Concept and choreography: Mala Kline
Creation and performance: Eftychia Stefanou
Space: Petra Veber
Costume design: Stefano Ciammitti
Music and sound: Nenad Sinkauz
Light and technical direction: Jaka Šimenc
Executive production: Ajda Kline
Production: ELIAS and Mercedes Klein
Coproduction: Co-festival 2019
Support: Ministry of Culture of Slovenia, City of Ljubljana, Department of Culture. Thanks to Urša Sivič, Hana Vodeb, Aleš Zorec, Gašper Puntar, Mesut Arslan.